Allison Kaufman
Allison-Kaufman is one of the oldest and most respected diamond jewelry artisans in the US. For three generations, Allison-Kaufman has earned its reputation as one of the world's finest jewelry manufacturers. The production of an Allison-Kaufman piece begins with the selection of the most brilliant diamonds and gems to be hand crafted into beautifully styled designs. Only after a meticulous team of jewelers inspects for quality and craftsmanship does a piece become Allison-Kaufman jewelry and receive the distinct AK trademark.
Browse our Allison Kaufman products View all

→
Facet Barcelona
Year after year, Facet continues to evolve with the creation of new collections and innovative jewelry concepts, such as rings with our exclusive multisize system, 3D printing manufacturing, as well as the incorporation of the most advanced technology, which allows us to verify and guarantee that all our diamonds are natural, Facet Guarantee.
Browse our Facet Barcelona products View all

→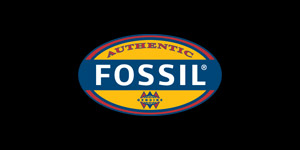 Fossil
The heart and soul of the FOSSIL brand -- its people, products and culture -- is about a unique kind of inspired creativity. Representing the concept of accessible cool, Fossil's identity is anchored in vintage authentic style mixed with a creative spirit and a sense of humor that extends into all its product offerings, graphics and one-of-a-kind, trademark collectible tins.
Browse our Fossil products View all

→
Imperial Pearls
Cultured Pearls are one of the most intriguing, stunning and beloved gems in the world. Imperial cultured pearls are fashioned into jewelry using a wide variety of pearl types. With Akoya pearls, Tahitian pearls, South Sea pearls, freshwater pearls, and Keshi pearls, you can clearly see what makes this collection Imperial.
Browse our Imperial Pearls products View all

→
Jewelry Innovations
Since 1989 Jewelry Innovations has put together a team of skills artisans, combining classic bench jewelry techniques with the latest high-tech methods, materials and equipment to create a collection of contemporary and classic styles. Jewelry Innovations is committed to providing the finest jewelry and the best service.
Browse our Jewelry Innovations products View all

→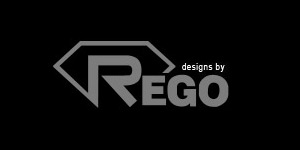 Rego
Rego has strived for nearly 40 years to achieve the perfection that every customer demands in the quality of fine rings, earrings, pendants and bracelets. Rego respects the process of manufacturing fine jewelry and to ensure that our creations are the finest, taking steps that other manufacturers may skip. They have extremely high standards when it comes to craftsmanship, and every piece of jewelry undergoes extensive inspection and quality control before it's polished and shipped to our showroom.
Browse our Rego products View all

→
Romance Bridal Collection
Stunning design and superb quality are the trademarks of a Romance Diamond ring. Our rings are manufactured in our own state of the art facility- ensuring the quality of each meticulous, highly detailed design. From the initial sketches from our designers, we create the ring utilizing the latest scientific methods in CAD and CAM processes. Our team follows through with incredible attention to detail and exacting standards, so we can deliver a true piece of art. From our metals to our diamonds, the quality is unmistakable. Romance utilizes our own special RomanceWhite™ go...
Browse our Romance Bridal Collection products View all

→
Samuel B
Samuel Behnam is an award winning New York based jewelry designer and founder of the Samuel B. Collection. Inspired by the immeasurable beauty of nature and the ancient traditions of Balinese and Thai jewelry craftsmanship, Samuel B. has made designing stunning jewelry his life's work. Samuel's desire to continue using handcrafted techniques passed down through generations of silversmiths goes beyond his desire to continue creating intricate masterpieces, it is about preserving tradition, culture and heritage within a world racing towards modern convenience. For every piece ...
Browse our Samuel B products View all

→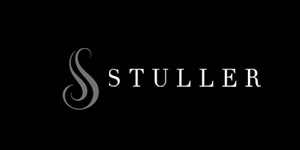 Stuller
Since it's founding in 1970 Stuller has been creating a wide range of beautiful products including bridal jewelry, finished jewelry, mountings, diamonds, gemstones, findings and metals.
Browse our Stuller products View all

→